Mag blanc
Maga blanca


Alguns mags, car que aprenen del món que els envolta i car que aprenen la veritat del patiment i les desgràcies que la humanitat sovint pateix, troben que no poden enclaustrar-se en una vida dedicada a l'estudi. Aquests homes i dones abandones la vida de mag i entren en ordres monàstiques dedicant les aptituds que els han estat concedides al bé de tothom. Després d'ésser ordenats sovint viatgen arreu del món curant malalties i ferits.

Encara que no han estat entrenats per al combat, són un potent aliat envers enemics màgics o no naturals.

Notes especials: This unit has magical attacks, which always have a high chance of hitting an opponent. L'atac arcà d'esta unitat causa un mal enorme contra criatures màgiques, i fins i tot també contra certes unitats vivents. Esta unitat és capaç de guarir les unitats al seu voltant i curar-les del verí.
Information
| | |
| --- | --- |
| Avança de: | Mag |
| Avança a: | Mag de la llum |
| Cost: | 40 |
| HP: | 35 |
| Moviment: | 5 |
| XP: | 136 |
| Level: | 2 |
| Alineació: | legal |
| ID | White Mage |
| Habilitats: | guarició, curació +8 |
Atacs (damage - count)
bastó
melé
6 - 2
impacta
raig de llum
distància
9 - 3
arcà
màgic
Resistències
talla
0%
perfora
0%
impacta
0%
foc
0%
fred
0%
arcà
40%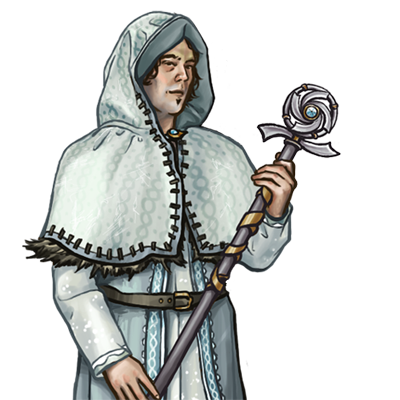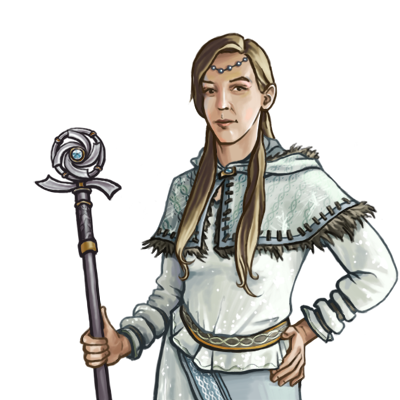 Terreny
Cost del moviment
Terreny
Defensa
Aigua baixa
3
20%
Bosc
2
50%
Boscatge de bolets
2
50%
Castell
1
60%
Cova
2
40%
Deep Water
-
0%
Gelat
3
20%
Impracticable
-
0%
Llogaret
1
60%
Muntanyes
3
60%
Pantà
3
20%
Plana
1
40%
Sorra
2
30%
Trieu costaner
2
30%
Turons
2
50%