Adepte obscur
Adepta obscura


Per atraure nous practicants, l'al·licient de la màgia negra ha de ser molt gran, ja que ser descobert posant en pràctica aquest art en el món civilitzat implica la sentència de mort. Tot i així, encara n'hi ha que no desisteixen, ja que el premi no és altre que la immortalitat. Amagats en cultes secrets, o iniciant-se en les ordres obscures del sotamón, l'entrenament que aquests fanàtics han de suportar sovint els deixa exhausts i afeblits.

En aquestes condicions, la seva única arma és l'art al que estan dedicats a aprendre.

Notes especials: This unit has magical attacks, which always have a high chance of hitting an opponent. L'atac arcà d'esta unitat causa un mal enorme contra criatures màgiques, i fins i tot també contra certes unitats vivents.
Information
| | |
| --- | --- |
| Avança de: | |
| Avança a: | Fetiller obscur |
| Cost: | 16 |
| HP: | 28 |
| Moviment: | 5 |
| XP: | 48 |
| Level: | 1 |
| Alineació: | caòtic |
| ID | Dark Adept |
| Habilitats: | |
Atacs (damage - count)
onada de fred
distància
10 - 2
fred
màgic
onada de foscor
distància
7 - 2
arcà
màgic
Resistències
talla
0%
perfora
0%
impacta
0%
foc
0%
fred
0%
arcà
20%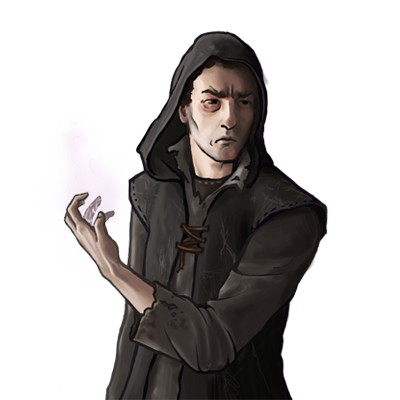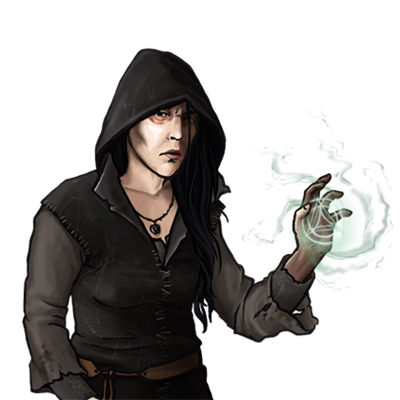 Terreny
Cost del moviment
Terreny
Defensa
Aigua baixa
3
20%
Bosc
2
50%
Boscatge de bolets
2
50%
Castell
1
60%
Cova
2
40%
Deep Water
-
0%
Gelat
3
20%
Impracticable
-
0%
Llogaret
1
60%
Muntanyes
3
60%
Pantà
3
20%
Plana
1
40%
Sorra
2
30%
Trieu costaner
2
30%
Turons
2
50%