Gran mag
Gran maga

Qualsevol persona que sigui tan sols considerada per merèixer el títol de gran mag ja és pràcticament tota una llegenda del seu temps, i els pregoners han aprés a la força a ser discrets alhora d'aplicar aquest títol. Els mèrits per atorgar definitivament el títol són considerats en un consell format pels mags més destacats de l'època, i decidit per majoria. Qualsevol que sigui seriosament nominat és sense cap mena de dubte un autèntic mestre en l'art de la màgia i ha sobrepassat a gairebé tots els seus companys.

Encara que no són guerrers, ni molt menys, cada vegada que dediquen el seu poder al combat causen l'esglai de la resta de soldats.

Notes especials: This unit has magical attacks, which always have a high chance of hitting an opponent.
Information
| | |
| --- | --- |
| Avança de: | Arximag |
| Avança a: | |
| Cost: | 72 |
| HP: | 65 |
| Moviment: | 5 |
| XP: | 200 |
| Level: | 4 |
| Alineació: | neutral |
| ID | Great Mage |
| Habilitats: | |
Atacs (damage - count)
bastó
melé
9 - 2
impacta
bola de foc
distància
16 - 4
foc
màgic
Resistències
talla
0%
perfora
0%
impacta
0%
foc
30%
fred
0%
arcà
20%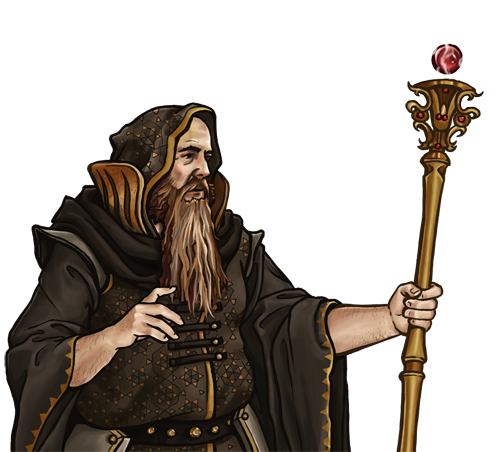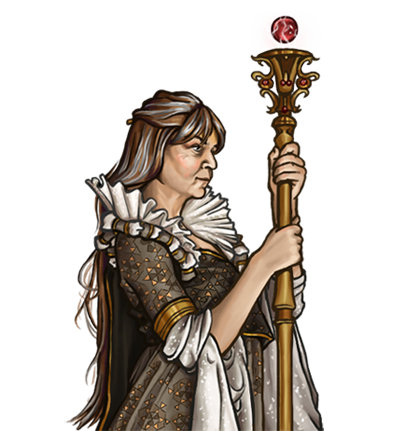 Terreny
Cost del moviment
Terreny
Defensa
Aigua baixa
3
20%
Bosc
2
50%
Boscatge de bolets
2
50%
Castell
1
60%
Cova
2
40%
Deep Water
-
0%
Escull costaner
2
30%
Gelat
3
20%
Impracticable
-
0%
Llogaret
1
60%
Muntanyes
3
60%
Pantà
3
20%
Plana
1
40%
Sorra
2
30%
Turons
2
50%