Arximag
Arximaga


El títol d'arximag només és conferit després de tota una vida d'estudi i dedicació a la màgia. Els arximags sovint ocupen el seu temps en l'educació, o com a consellers d'aquells prou intel·ligents com per buscar en la seva saviesa. Molts tenen patrons rics, un negoci profitòs per a tots dos ja que més enllà dels consells i els sortilegis ocasionals, els deixa tenen temps per dedicar-se a la recerca. D'ells sorgeix la major part del coneixement humà, les ciències, la filosofia i l'art que donen bellesa al món.

Tot i que no estan entrenats pel combat, si sorgeix la necessitat són capaços de desplegar tot el poder del seu art, cosa que no s'ha de prendre a la lleugera.

Notes especials: This unit has magical attacks, which always have a high chance of hitting an opponent.
Information
| | |
| --- | --- |
| Avança de: | Mag roig |
| Avança a: | Gran mag |
| Cost: | 59 |
| HP: | 54 |
| Moviment: | 5 |
| XP: | 220 |
| Level: | 3 |
| Alineació: | neutral |
| ID | Arch Mage |
| Habilitats: | |
Atacs (damage - count)
bastó
melé
7 - 2
impacta
bola de foc
distància
12 - 4
foc
màgic
Resistències
talla
0%
perfora
0%
impacta
0%
foc
20%
fred
0%
arcà
20%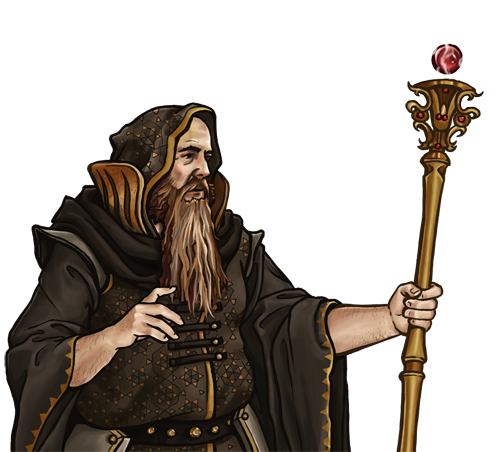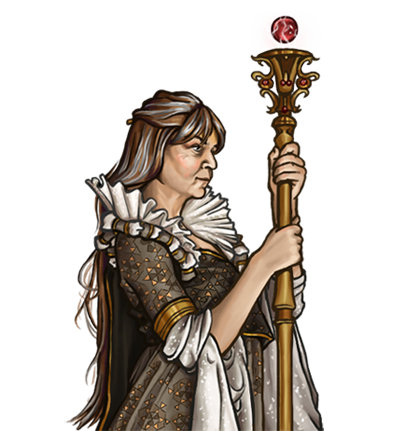 Terreny
Cost del moviment
Terreny
Defensa
Aigua baixa
3
20%
Bosc
2
50%
Boscatge de bolets
2
50%
Castell
1
60%
Cova
2
40%
Deep Water
-
0%
Escull costaner
2
30%
Gelat
3
20%
Impracticable
-
0%
Llogaret
1
60%
Muntanyes
3
60%
Pantà
3
20%
Plana
1
40%
Sorra
2
30%
Turons
2
50%